LEADING CAR RENTAL BRANDS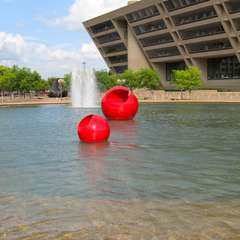 City Hall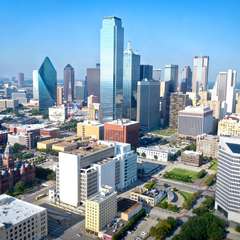 Cityscape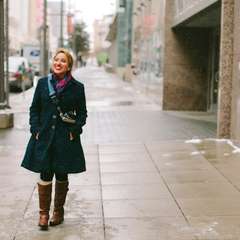 Woman
Dallas Driving Ideas Guide
Welcome to the "Big D" and all that it represents for the State of Texas.  It's the place where legends and modern myths have been created, with the likes of the Dallas Cowboys and their famous cheerleaders, Dallas the TV show together with the local's ability to talk big and live big, as witnessed with the outstanding nightlife and shopping found right across central Dallas.
This place has unique museums and a history that cannot be missed, as this is the place where President John F Kennedy was assassinated.  And don't forget the huge 68-acre Arts District, now the largest in the country.
But if you want to take your rental car and get away from the great nightlife, shopping, museums, barbecue and steaks, cowboy boots and live country music we have come up with some drive suggestions to take you outside the "Big D".
We divided it up into short drives and long drives.  Take your pick and use it to explore the diversity that Texas and its surrounding have to offer:
Scenic Short Drives outside Dallas
Dallas to Ennis Bluebonnet Trails Festival
37 min - via I-45 S to Ennis Bluebonnet Trails Festival (35.2 miles) (57kms)
A short drive south of Dallas, this is a social media photographers dream. April is the ideal month to capture this wonderland of flowers. Trails are set out across 40 miles of bluebonnet flower covered land during April 21 to April 22. With the place alive with music, souvenirs and art shows all celebrating the big natural show.
Dallas to Cedar Hill State Park
26 min - via US-67 S to Cedar Hills State Park (19.7 miles) (31kms)
If you are an outdoors type Cedar Hill State Park will greet you with thickened forests and hiking trails to connect you with nature after being in the Big D. The landscape is not that large, but you will experience winding roads, grassy knolls and plenty of trees. If you go in April you will find sections that compete favourably with the bluebonnet festival.
Dallas to Granbury Historic Square
1h 16 min via I-30 W and US-377 S to Granbury Historic Square (69.2 miles)(111kms)
The road trip from Dallas to Granbury has plenty of historical significance and things to watch out for as you drive as you cruise past shops, historical markers, boutiques and other attractions. It makes for a good introduction to the Historic Granbury Gunslingers which brings the Wild West back into the streets where stunning re-enactments are made of western movie style gun slingers squaring up for their gun battles.  Bring your camera — you won't be disappointed.
Scenic Long Drives outside Dallas
If you're prepared to take advantage of the great Texan road system you can head out to some jaw dropping experiences. Here's a handful that we have selected, and we do recommend stopping overnight in some of the local place to stay to really absorb the local atmosphere better.
Dallas to Marfa, TX:
7h 38 min via I-20 W to Marfa (520 miles) (836kms)
Going back to around 1957, there have been unexplained lights in Marfa like large glowing spherical UFO's around the outskirts of the town. You cannot be guaranteed the show, as it only happens 10-20 times per year, but at least if you go there you can confirm or deny the existence.  Of course if you're going this far to see the lights, plan on staying at least one night in a nearby overnight motel or B&B.
Dallas to Palo Duro Canyon
5h 49 min - via US-287 N to Palo Duro Canyon (379 miles) (603kms)
If the Grand Canyon is your dream visit, then this second largest canyon in the country isn't bad.  Out in the dusty deserts of West Texas just outside the famous town of Amarillo you'll find the splendour of this iconic landmark.  If you get there early you can take in a day hiking, biking, driving and even a horseback tour.
Dallas to Enchanted Rock
4h - via US-67 S and TX-16 S to Enchanted Rock (241.8mi) (389kms)
Another of natures gifts in the middle of Texas, this has attracted campers, hikers, rock climbers and birdwatchers for years. If you want to spend a quiet time, the local town of Fredericksburg with its giant pink dome designed to cast a spell over the Spanish conquistadors just nearby, is an ideal place to unwind. There's not much happening here, and that's probably part of its charm. You'll also find a few places to stay, either in town or not far away.
Dallas to Broken Bow
2h 51min via I-30 E and State Hwy 24/TX-24 N (170.8 mi) (275kms)
If you want to venture out beyond the state border we would recommend this trip, which is the shorter of the long distance drives we suggest. With its superb outdoor getaway status it is a mecca for fishing, golfing, canoeing and horseback riding. 
Cheaperthancars and Cheaperthanhotels provide accommodation and transport options at fantastic rates that helps you to spend less and do more at your destination when you get there.  We really do want you to get the most out of your trips.
Your Cheaperthancars Team