Cheaper Than Cars
Trust
9.3 / 10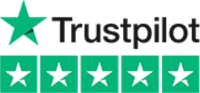 Popular Cars in Kapalua Maui Airport
Going off road or to some out of the way place? Why not have an adventure with a 4x4 or SUV. Here are some examples to compare prices:
Jeep Wrangler


5 2
3
Hyundai Santa Fe


5 4
5
Jeep Wrangler Sport


5 2
3
Ford Expedition EL


7 3
5
Ford Expedition


5 4
5
Ford Explorer


5 4
5
Ford Edge


5 4
5
Ford Escape


5 3
5
Chevrolet Suburban


7 3
5
Chevrolet Tahoe


7 3
5
Are you driving with a large group? See our wide range of 7, 9 and 12-seat people carriers (MPV's) van's and minivans. Here are some examples to compare prices:
Chrysler Pacifica


7 3
5
Chrysler Town and Country


7 3
5
Small cars that are easy to park, economy size is ideal for driving in those busy city streets. Here are some examples to compare prices:
Kia Rio


4 2
3
Mitsubishi Mirage


5 2
4
Ford Fiesta


5 2
4
Standard cars are comfortable and big – great for family trips and longer-distance travelling. Here are some examples to compare prices:
Chrysler 200


5 4
4
Check out the ideal sports convertible car for you - a great car at a great price. Here are some examples to compare models and prices:
Ford Mustang Convertible


4 2
2
Note: These are indicative examples only. For accurate car comparisons and prices, enter your dates into the search above.
U.S. Driving Rules and Tips
Driving in a foreign country can be daunting, especially if you don't know the rules. If you're planning on driving while in the United States, read the basics guidelines below.
Documentation
You'll need to bring your driver's license and proof of insurance. Check with your insurance company to see if it will cover you for See more info
Lahaina JHM Driving Ideas Guide
Situated on the western coastline of the island of Maui, Lahaina JHM is one of the most popular tourist towns on the island. It is filled with many nightclubs and restaurants as well as excellent shopping opportunities including craft items.
The bay near the town is also a popular anchor point for cruise ships, and although the beaches in the town are not as popular as some See more info
KNOW MORE ABOUT US
Who Are We.
You can search and compare the latest cheap rental car hire rates cheaper than what you can pay directly. For top brands you can pay less ! Rates are fully inclusive or as described ! No credit card fees and free cancellations* in many instances. What you see is what you get. When comparing check all the extra's put on by other operators. We make it easy for you – we just give you the best value with cheap car rental deals including the best brands, and latest car models, with more car rental pick up location depots, than anyone else around the world. Over 30,000 pick- up points and depots Worldwide.
Cheaper Than Cars
Our Advantages
Compare
Brands
Compare 800+ companies
Low Price
Guarantee
Top Brands - Big Savings
Lots of Pickup
Locations
30,000+ Locations Worldwide