Leading car rental brands
Cheaper Than Cars
Trust
9.3 / 10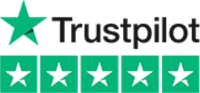 Popular Rental Cars in Kapalua Maui Airport
Going off road or to some out of the way place? Why not have an adventure with a 4x4 or SUV. Here are some examples to compare prices:
Jeep Wrangler


5 2

3
Hyundai Santa Fe


5 4

5
Toyota Rav4


5 3

5
Jeep Wrangler Sport


5 2

3
Ford Expedition EL


7 3

5
Ford Expedition


5 4

5
Ford Explorer


5 4

5
Ford Edge


5 4

5
Ford Escape


5 3

5
Chevrolet Suburban


7 3

5
Chevrolet Tahoe


7 3

5
Jeep Compass


5 3

5
Are you driving with a large group? See our wide range of 7, 9 and 12-seat people carriers (MPV's) van's and minivans. Here are some examples to compare prices:
Dodge Grand Caravan


7 3

5
Chrysler Pacifica


7 3

5
Chrysler Town and Country


7 3

5
Small cars that are easy to park, economy size is ideal for driving in those busy city streets. Here are some examples to compare prices:
Kia Rio


4 2

3
Mitsubishi Mirage


5 2

4
Ford Fiesta


5 2

4
Chevrolet Spark


5 2

4
Standard cars are comfortable and big – great for family trips and longer-distance travelling. Here are some examples to compare prices:
Chrysler 200


5 4

4
Check out the ideal sports convertible car for you - a great car at a great price. Here are some examples to compare models and prices:
Ford Mustang Convertible


4 2

2
Why not drive around your destination in comfort and luxury – in a luxury executive car. Here are some examples to compare prices and various models:
Cadillac XTS


5 5

4
Chrysler 300


5 5

4
Note: These are indicative examples only. For accurate car comparisons and prices, enter your dates into the search above.
Lahaina JHM Driving Ideas Guide
Situated on the western coastline of the island of Maui, Lahaina JHM is one of the most popular tourist towns on the island. It is filled with many nightclubs and restaurants as well as excellent shopping opportunities including craft items.
The bay near the town is also a popular anchor point for cruise ships, and although the beaches in the town are not as popular as some surrounding areas, they are still beautiful.
There are a few attractions in the town itself such as the Banyan Tree, the Sugar Cane Train and the Old Lahaina JHM Lau (where you can experience traditional fire dancing and authentic Hawaiian cuisine).
Lahaina JHM to Hana
4 hours (136 km) (81 miles) via Highways 36/360
Although the town of Hana, situated on the east coast of Maui is relatively small, the journey getting there takes you along some of the most breathtaking coastal roads in the world! Make time in your itinerary as you will be stopping along the route to take pictures… lots of them!
There are some places along the route that are well worth taking some time out to explore. These include the Garden of Eden (a 26-acre botanical garden situated between mile marker 10 and 11) and the Waikani Falls (located at mile marker 18 and 19).
Hana itself is surrounded by rainforests. Activities in the town include the Seven Sacred Pools and the Waianapanapa State Beach, a beach consisting of black, volcanic sand.
Accommodation options in Hana include condo's, resorts, cottages and bed and breakfast establishments.
Lahaina JHM to Haleakala National Park
1 h 22 minutes (75.6 km) (47 miles) via Highways 36/37/377
Perhaps the greatest attraction in the Haleakala National Park is the Haleakala Volcano and the landscape surrounding it. The spectacular sunrises and sunsets that can be seen from the top of the crater of Haleakala are legendary!
The landscape surrounding the volcano is teeming with wildlife and some local vegetation and is well worth exploring. There are many hiking trails in the park itself which take you through different microclimates, from the desert-like appearance near the volcano to lush rainforests further away. The most popular of these are the Halemauu and the Keoneheehee trails.
Accommodation options in the Haleakala National Park include camping and cabins while lodges, resorts or hotels can be found in towns surrounding the park.
Lahaina JHM to Kapalua
25 minutes (16 km) (10 miles) via Highway 30
One of the most popular destinations on Maui, Kapalua is situated on the west coast not far from Lahaina JHM. This area is known for its beautiful bays and sun-soaked beaches including Kapalua Bay, DT Fleming Beach, Oneloa Bay and Honolua Bay.
Water sports are one of the main attractions in the area and include snorkelling, kayaking, windsurfing and that Hawaiian favourite, surfing! Other attractions include hiking trails, ziplining and the longest suspension bridge in Hawai.
Accommodation options in the Kapalua include a full range of choices such as hotels, bed and breakfast establishments, villas and rental homes.
Cheaperthancars and Cheaperthanhotels are the leaders in providing discount rental car options as well as a wide range of deals on hotels and accommodation, saving you money and helping you to enjoy your vacation. We really do believe this less you spend, the more you can afford to do.
Your Cheaperthancars Team
KNOW MORE ABOUT US
What We Do
We help Australian's travelling here and overseas get the very best deals on car rental hire in Australia. And not just Australia, but also across the region to New Zealand, the Pacific and internationally to Europe, Asia, Canada, USA, South America and much more.
Here, you can search and compare the latest cheap rental car hire rates cheaper than what you can pay directly. For top brands you can pay less ! Rates are fully inclusive or as described ! No credit card fees and free cancellations* in many instances. What you see is what you get. When comparing check all the extra's put on by other operators. We make it easy for you – we just give you the best value with cheap car rental deals including the best brands, and latest car models, with more car rental pick up location depots, than anyone else around the world. So now Australian's can choose from over 30,000 pick- up points and depots Worldwide and of course, in Australia.
Cheaper Than Cars
Our Advantages
Compare
Brands
Compare 800+ companies
Low Price
Guarantee
Top Brands - Big Savings
Lots of Pickup
Locations
30,000+ Locations Worldwide