Cheaper Than Cars
Trust
9.3 / 10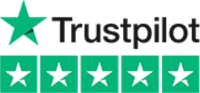 Popular Cars in Las Vegas
Address: Las Vegas - Central (nevada) - 9555 S. Eastern Avenue Ste 120, Las Vegas, 89123, Nv, Nevada. To check for other local car rental hire depot locations in Las Vegas, select search above.
Going off road or to some out of the way place? Why not have an adventure with a 4x4 or SUV. Here are some examples to compare prices:
Chevrolet Suburban


7 3

5
Ford Expedition


7 3

5
Hyundai Santa Fe


5 4

5
Toyota Rav4


5 3

5
Ford Escape


5 3

5
Ford Explorer


5 4

5
Ford Edge


5 4

5
Nissan Armada


7 4

5
Jeep Compass


5 3

5
Are you driving with a large group? See our wide range of 7, 9 and 12-seat people carriers (MPV's) van's and minivans. Here are some examples to compare prices:
Dodge Grand Caravan


7 3

5
Ford Transit


12 6

4
Chrysler Pacifica


7 3

5
Small cars that are easy to park, economy size is ideal for driving in those busy city streets. Here are some examples to compare prices:
Mitsubishi Mirage


5 2

4
Ford Fiesta


5 2

4
Chevrolet Spark


5 2

4
Standard cars are comfortable and big – great for family trips and longer-distance travelling. Here are some examples to compare prices:
Toyota Camry


5 3

2
Chrysler 200


5 4

4
Check out the ideal sports convertible car for you - a great car at a great price. Here are some examples to compare models and prices:
Ford Mustang Convertible


4 2

2
Why not drive around your destination in comfort and luxury – in a luxury executive car. Here are some examples to compare prices and various models:
Cadillac XTS


5 5

4
Chrysler 300


5 5

4
Lincoln MKS


5 5

4
Note: These are indicative examples only. For accurate car comparisons and prices, enter your dates into the search above.
Las Vegas Driving Ideas Guide
Las Vegas, situated in the state of Nevada, is perhaps one of the most famous destinations in world tourism. "Sin City" as it is fondly known, is home to lavish mega-hotels, some of the world's most famous casinos and spectacular entertainment.
Las Vegas is often called the "Entertainment Capital of the World", and while this may be very true, Vegas have a number of beautiful locations, situated within close proximity. So when the neon of "Sin City" gets a little too much, hop in a rental car and seek out those hidden gems in the surrounding countryside.
Las Vegas to the Valley of Fire State Park
1 hour (48 miles) (77kms) to Las Vegas via I-15 N and Valley of Fire Hwy
The Valley of Fire State Park is an area of stunning beauty and a photographer's delight. Named after a multitude of flaming red rock spires that dot the landscape, the park is the oldest and largest to be found in Nevada.
When travelling to the park consider the most scenic route that takes in Lake Mead as well. This will take you to the east entrance of the park itself.
Activities in the park include picnicking, camping and many hiking trails. The park is also filled with fauna and flora unique to the area. Be sure to stop at the visitor centre for comprehensive information about the park itself, the animals in it and activities allowed. Don't miss out on visiting Rainbow Vista, Atlatl Rock, Fire Canyon and the Silica Dome, some of the top attractions in the park.
Although the Valley of Fire State Park is relatively close to Las Vegas, consider staying over for a night just to see the spectacular sunsets and sunrises the park has to offer. These are a photographer's dream!
Accommodation options in the Valley of Fire State Park include campsites, RV sites as well as motels, hotels and lodges in Overton, the closest town to the park itself.
Las Vegas to Death Valley
2hour 10 mins (123 miles) (141.6 mi) (226kms) via US-95 N
Slightly more than a two-hour trip to the north-west of Las Vegas lies the famed Death Valley. Despite its somewhat sinister name, Death Valley has many attractions to offer the intrepid traveller.
As a suggestion, head for Furnace Creek. Not only will you find an area with excellent restaurants and shopping opportunities, but many of Death Valley's premier tourist locations are not far from here. These include the hiking trails at Golden Canyon (2 mile or 4 mile trails), Artists Drive (this scenic drive takes in the beautiful volcanic and sedimentary hills of the area), Devil's Golf Course, Natural Bridge, 20 Mule Canyon, Stovepipe Wells and Badwater (the lowest point in the United States).
Accommodation options in Death Valley include camping, RV sites, as wells as many other options at Furnace Creek, such as hotels, motels, lodges and bed and breakfast establishments.
Las Vegas to Lake Mead
45 mins (30 miles) (48kms) via I-515 S and US-93 S
If you prefer not to travel too far from Vegas, Lake Mead is well worth a visit.
Stop at the visitor centre to find out all the attractions in the area around Lake Mead, of which there are many. Consider hiring a bicycle and embarking on some bike trails in the area. These include the Lake Mead Trail, the Historic Railroad Trail or the Mountain Loop trail.  The longest of these, the Mountain Loop trail is over 35 miles long and connects Lake Mead, the Hoover Dam as well as Boulder City.
Other attractions in the area include the Las Vegas Boat Harbour which offers cruises or boat rentals. Take a cruise and a guided tour of the lake on the Desert Princess, a traditional steamboat.
With so much to see and do, you may consider an overnight stay in the area. Accommodation options at Lake Mead include inns, resorts, spas, camping areas, motels, hotels and many more options.
At Cheaperthancars and also Cheaperthanhotels, we believe that with the money you save on the choice of accommodations and rental cars, the more you will have more to do when you get there.
Your Cheaperthancars Team
KNOW MORE ABOUT US
What We Do
We help Australian's travelling here and overseas get the very best deals on car rental hire in Australia. And not just Australia, but also across the region to New Zealand, the Pacific and internationally to Europe, Asia, Canada, USA, South America and much more.
Here, you can search and compare the latest cheap rental car hire rates cheaper than what you can pay directly. For top brands you can pay less ! Rates are fully inclusive or as described ! No credit card fees and free cancellations* in many instances. What you see is what you get. When comparing check all the extra's put on by other operators. We make it easy for you – we just give you the best value with cheap car rental deals including the best brands, and latest car models, with more car rental pick up location depots, than anyone else around the world. So now Australian's can choose from over 30,000 pick- up points and depots Worldwide and of course, in Australia.
Cheaper Than Cars
Our Advantages
Compare
Brands
Compare 800+ companies
Low Price
Guarantee
Top Brands - Big Savings
Lots of Pickup
Locations
30,000+ Locations Worldwide
WHERE AND WITH WHO WE OPERATE
Locations, Airports & Companies
LOCATIONS