Cheaper Than Cars
Trust
9.3 / 10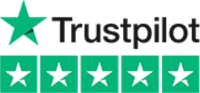 Popular Cars in Nashville
Address: Nashville (tennessee) - 1201 Briley Parkway, Nashville, 37217. To check for other local car rental hire depot locations in Nashville, select search above.
Going off road or to some out of the way place? Why not have an adventure with a 4x4 or SUV. Here are some examples to compare prices:
Ford Expedition


7 3
5
Hyundai Santa Fe


5 4
5
Toyota Rav4


5 3
5
Ford Ecosport


5 3
5
Ford Explorer


5 4
5
Ford Escape


5 3
5
Chevrolet Suburban


7 3
5
Chevrolet Tahoe


7 3
5
Ford Edge


5 4
5
Ford Expedition EL


7 3
5
Are you driving with a large group? See our wide range of 7, 9 and 12-seat people carriers (MPV's) van's and minivans. Here are some examples to compare prices:
Dodge Grand Caravan


7 3
5
Ford Econoline


12 6
4
Chrysler Town and Country


7 3
5
Ford Transit


12 6
4
Chrysler Pacifica


7 3
5
Small cars that are easy to park, economy size is ideal for driving in those busy city streets. Here are some examples to compare prices:
Mitsubishi Mirage


5 2
4
Ford Fiesta


5 2
4
Standard cars are comfortable and big – great for family trips and longer-distance travelling. Here are some examples to compare prices:
Toyota Camry


5 3
2
Chrysler 200


5 4
4
Why not drive around your destination in comfort and luxury – in a luxury executive car. Here are some examples to compare prices and various models:
Cadillac XTS


5 5
4
Chrysler 300


5 5
4
Lincoln MKS


5 5
4
Note: These are indicative examples only. For accurate car comparisons and prices, enter your dates into the search above.
Nashville Driving Ideas Guide
Situated in the state of Tennessee, Nashville is often called by its nickname, "Music City, USA". This is the home of country music, and although everything in the city seems to revolve around that, Nashville is an important centre for both commerce and culture in the region.
Most of the notable attractions in the city focus on country music. These include the Grand Ole Opry (where many country stars hold concerts), the Country Music Hall of Fame and Museum and the Johnny Cash Museum.
The city also contains numerous other historical and cultural attractions including the Belle Meade Plantation, Belmont Mansion, Fort Negley and the Tennessee State Museum.
For those who might tire of the country music feel of the city, numerous excellent locations can be found outside of Nashville, each within a few hours driving distance by rental car.
Nashville to Dunbar Cave State Park
50 mins to Dunbar Cave State Park (46 miles) (74kms) via I-24 W
The Dunbar Cave State Park is just a short trip outside of Nashville. The park itself is like most of its kind in the United States and filled with outdoor activities. These include hiking trails, camping, fishing, and picnic spots..
One of the more popular locations within the park is the Dunbar Cave. This cave is over 8 miles long and is filled Ancient American Native cave art. Note the cave is only open from May to August.
Accommodation options around the Dunbar Cave State Park vary and include camping sites and RV sites while small inns and lodges can be found in the surrounding towns.
Nashville to Lookout Mountain
2 hour 30 mins to Lookout Mountain (144 miles) (231kms) via I-24 E
A lengthy trip but well worth the drive, the views from Lookout Mountain are nothing short of spectacular, but then again, the name gives it away doesn't it!
But it's not only about the views, Lookout Mountain is part of many attractions in the area specifically aimed at families. These include an incline railway, Ruby Fall and Rock City.
Ruby Falls is a spectacular waterfall located inside Lookout Mountain itself. It is found 1000 feet below the base of the mountain! Rock City is located at the summit of the mountain and includes gift shops, walking trails, ancient rock formations and over 4000 unique plant species.
Accommodation options near Lookout Mountain are best found in the nearby town of Chattanooga and include inns, hotels, motels, lodges, rental homes and bed and breakfast establishments.
Nashville to Lynchburg
1 hour 24 mins (73 miles)(117kms) via I-24 E and US-231 S
The town of Lynchburg is situated a short trip to the south of Nashville.
Lynchburg is perhaps most famous for the fact that the Jack Daniels Distillery can be found here. Be sure to stop in for a guided tour to see how this famous Whiskey is made. The town itself has many attractions from its old town square to other historic building such as the courthouse (built in 1885) and the Old Jail.
Mulberry House, a home built over 120 years ago is a perfect place to step into a bygone era. Be sure to stay and listen to tales about Jack Daniels and the history of the area.
Lynchburg is also filled with eateries offering traditional meals from the region. Not many are better than Miss Mary Bobo's boarding house however!
Accommodation options in Lynchburg include cabins, bed and breakfast establishments, cottages and inns.
At Cheaperthancars and Cheaperthanhotels you will find great deals and a lot of choice on your car rental and accommodations. We really do want you to spend less and do more when you get there with the money you have saved.
Your Cheaperthancars Team
KNOW MORE ABOUT US
What We Do
We help Australian's travelling here and overseas get the very best deals on car rental hire in Australia. And not just Australia, but also across the region to New Zealand, the Pacific and internationally to Europe, Asia, Canada, USA, South America and much more.
Here, you can search and compare the latest cheap rental car hire rates cheaper than what you can pay directly. For top brands you can pay less ! Rates are fully inclusive or as described ! No credit card fees and free cancellations* in many instances. What you see is what you get. When comparing check all the extra's put on by other operators. We make it easy for you – we just give you the best value with cheap car rental deals including the best brands, and latest car models, with more car rental pick up location depots, than anyone else around the world. So now Australian's can choose from over 30,000 pick- up points and depots Worldwide and of course, in Australia.
Cheaper Than Cars
Our Advantages
Compare
Brands
Compare 800+ companies
Low Price
Guarantee
Top Brands - Big Savings
Lots of Pickup
Locations
30,000+ Locations Worldwide
WHERE AND WITH WHO WE OPERATE
Locations, Airports & Companies
LOCATIONS