Cheaper Than Cars
Trust
9.3 / 10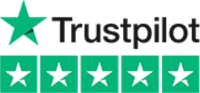 Popular Cars in Seattle
Address: Seattle - Ballard - 333 Nw 85th St, Seattle, 98117, Wa, Washington. To check for other local car rental hire depot locations in Seattle, select search above.
Going off road or to some out of the way place? Why not have an adventure with a 4x4 or SUV. Here are some examples to compare prices:
Chevrolet Suburban


7 3
5
Ford Expedition


7 3
5
Hyundai Santa Fe


5 4
5
Toyota Rav4


5 3
5
Are you driving with a large group? See our wide range of 7, 9 and 12-seat people carriers (MPV's) van's and minivans. Here are some examples to compare prices:
Dodge Grand Caravan


7 3
5
Chevrolet Express


15 4
4
Small cars that are easy to park, economy size is ideal for driving in those busy city streets. Here are some examples to compare prices:
Mitsubishi Mirage


5 2
4
Standard cars are comfortable and big – great for family trips and longer-distance travelling. Here are some examples to compare prices:
Toyota Camry


5 3
2
Why not drive around your destination in comfort and luxury – in a luxury executive car. Here are some examples to compare prices and various models:
Cadillac XTS


5 5
4
Note: These are indicative examples only. For accurate car comparisons and prices, enter your dates into the search above.
U.S. Driving Rules and Tips
Driving in a foreign country can be daunting, especially if you don't know the rules. If you're planning on driving while in the United States, read the basics guidelines below.
Documentation
You'll need to bring your driver's license and proof of insurance. Check with your insurance company to see if it will cover you for See more info
Seattle Driving Ideas Guide
Welcome to Seattle.
This young city really only started to find its identity amongst Americas great places from the 1960s, as more and more well known people became identified with it as their birth or growing up place.
The art and music scene contributed to by names that inspired its growth, such as Dale Chihuly, Kurt Cobain, Jimi Hendrix and Macklemore give this place an See more info
KNOW MORE ABOUT US
Who Are We.
You can search and compare the latest cheap rental car hire rates cheaper than what you can pay directly. For top brands you can pay less ! Rates are fully inclusive or as described ! No credit card fees and free cancellations* in many instances. What you see is what you get. When comparing check all the extra's put on by other operators. We make it easy for you – we just give you the best value with cheap car rental deals including the best brands, and latest car models, with more car rental pick up location depots, than anyone else around the world. Over 30,000 pick- up points and depots Worldwide.
Cheaper Than Cars
Our Advantages
Compare
Brands
Compare 800+ companies
Low Price
Guarantee
Top Brands - Big Savings
Lots of Pickup
Locations
30,000+ Locations Worldwide