Cheaper Than Cars
Trust
9.3 / 10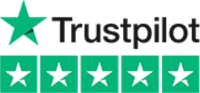 THE URBAN SPEED LIMIT IS
Variable
THE RURAL SPEED LIMIT IS
Variable
THE MOTORWAY SPEED LIMIT IS
Variable
THE FUEL PRICE IS
SEE PRICES
THE ROAD DRIVING SIDE IS THE
Right
THE MINIMUM DRIVING AGE IS
0 years of age
21 years of age to RENT
EMERGENCY SERVICE NUMBERS
911
DOCUMENT
License
IDP
Passport
Insurance
Registration
USA Driving Ideas Guide
Most places in the world cars are made for the streets, but in America streets are made for cars.  This is a driving nation with much of its history since the 1940s shaped by the automobile. Roads like Route 66, immortalized by actor legends such as James Dean and music groups like The Beach Boys, have spurred a passion for driving in the U.S.A.  So after a good night's sleep in an American accommodation, let's live a piece of the American Dream and hit the blacktop by heading on down the highway.
Albuquerque
A common perception of America is The Wild West with cowboys, saloons and lots of horses.  Naturally the country is much more than just that, but undoubtedly it is a part of American history and a big attraction for many visitors.  To get a road feel in your American rental car of what it was like, take a trip along the Santa Fe Trail using Albuquerque, New Mexico as your base or starting point.
This town is the epitome of what you might expect in today's American west with arid lands on the outskirts and a dramatic backdrop of plateaus and highlands. In the town's old portion are adobe buildings retracing the area's roots to the early 1700s and many of its inhabitants have Pueblo ancestry with a strong emphasis on heritage.  A visit to the town's Indian Pueblo Cultural Center is recommended to experience the rich history of the area, followed by a trip on the Sandia Peak Aerial Tramway that climbs over 3100 meters (10,300 feet) for an impressive view of the town and the Rio Grande Valley.  Albuquerque is also known as the hot-air balloon capital of America that is as good as it gets for an opportunity to Instagram your travels.
From Albuquerque, load up the wagon for a scenic drive of 105 km (65 miles) to Santa Fe, America's second oldest city, and the famous Santa Fe Trail.  It has two portions with the Mountain Route, 303 km (188 miles), providing an excellent sampling of plains and canyons.  If you prefer a shorter trip, the Jemez Mountain Trail, 76 km (47 miles) from Albuquerque, can be done entirely in a day and your camera won't be idle.
Tunica
Everything (almost) in this town and the road leading north and south of it has to do with American music history leading to present day.  Here in the Mississippi Delta and along the banks of this river is the soul of what has made American music a leader in its sphere. Chances are excellent while in this town that a well-known singer or band will be performing.  When you're not being entertained, the Gateway to the Blues Museum is a must for followers and aficionados to delve into the area's rich musical past.
The Blues Highway, Route 61, goes through Tunica on its way from Nashville to New Orleans, a distance of 1058 km (657 miles), and has carried many blues, country and rock and roll singers on its blacktop such as Johnny Cash, Jerry Lee Lewis, Isaac Hayes, and Elvis Presley. Wherever you seem to go on this road, some rockobilia will be discovered in even the smallest towns with just finding it being an adventure. Memphis, 64 km (40 miles), has the famous Stax Museum of American Soul Music and where Elvis Presley had his estate. Nashville, 401 km (249 miles), is home for country music at the Grand Ole Opry, while New Orleans, 621 km (386 miles), is the epicentre of southern and Dixieland jazz.
Monterey
Immortalized in John Steinbeck's novel Cannery Row, this city nestled into California's wild and magnificent coastline has everything you can imagine this state has to offer including trendy restaurants, exquisite wine tastings, live theatre and concerts.  You can also don your hiking boots and explore the coastline from one of the many trails in a regional, state or national park in the immediate area, or perhaps hire a trusty steed and gallop along a shoreline on a magical beach.
A nearby drive that is short but extremely photogenic is 17-Mile (27 km) Drive, 6 km (4 miles), which includes amazing coastal scenery and the town of Pebble Beach and its highly touted golf course. Monterey is also on the famous Pacific Coast Highway (PCH) that stretches along the coastline for 838 km (521 miles) ending at Los Angeles and on which many a movie and car commercial has been filmed.  In Los Angeles, the legendary eastbound Route 66 can be joined for another 5215 km (3,240 miles)…another trip perhaps.
Wherever you go on these great American roads you can drive and rest assured that you are saving money with Cheaperthancars and Cheaperthanhotels.  We really do believe that the less you spend the more you can do with the hard earned dollars when you get there.
Your Cheaperthancars Team
U.S. Driving Rules and Tips
Driving in a foreign country can be daunting, especially if you don't know the rules. If you're planning on driving while in the United States, read the basics guidelines below.
Documentation
You'll need to bring your driver's license and proof of insurance. Check with your insurance company to see if it will cover you for driving in a foreign country; otherwise, you will need to purchase insurance when you rent a car. The U.S. Government recommends you bring an International Driver Permit (IDP). The IDP is just a translation of your license into 10 languages; you must get an IDP in your home country before leaving, as the U.S. doesn't issue them to tourists from other countries.
Age Restrictions:
In the United States, laws vary by state, including the standard driving age. For instance, New Jersey makes kids wait until they are 17 to receive a license, while South Dakota allows kids as young as 14 to have a driver's license (though it is restricted). On average, the legal age for a licensed driver is 16-years-old (or 16 ½), but check the laws for the states you'll be traveling in to find out the legal age. Also, keep in mind that most rental companies won't rent to young adults under 21 and have steep fines for those over 21 but under 25, so check with your car rental company for age restrictions.
Driving Rules and Regulations
Drive on the right hand side of the road
Give way to other cars on the left hand side of the road
Always use indicator while turning
Always give priority to emergency services vehicles
Everyone in the car must be wearing a seatbelt
Except hands-free system, mobile phones should not be used
Illegal to carry radar detectors
Always carry license while driving
Should obey traffic signs
Pedestrians generally have the right-of-way
Speed Limits and Fines
Speed limits also vary, but they are posted on roads in miles per hour. The normal speed limits on US roads are as follows:
113 km/h (70 mph) on highways
40 km/h (25 mph) in residential areas
School zones and construction zones often have lower speed limits posted, and fines can double or even triple in these zones. Fines can range anywhere from $30 up to $500, depending on where you are.
Drunk Driving
Drunk driving is illegal in all 50 states, defined as a Blood Alcohol Content (BAC) of 0.08mg/ per 100ml. However, you can incur increased penalties with higher BAC, from 0.15 to 0.25, depending on the state. It's best not to risk it, as you can receive a hefty fine (up to $2,000) and possibly jail time. You also may need to go before the court on a charge such as Driving Under the Influence, which is not something you would want to deal with while on vacation.
Parking
Be aware of "no parking" signs. Generally, parking on the street will be marked, such as "2 Hour Parking." However, never park at a red curb, as those are restricted to emergency vehicle use. Also, pay attention to places you need to pay for parking; your car can be towed if you park without paying.
Though laws vary by state, you'll find that many laws are similar across the U.S. Most roads are well-marked, so you should do just fine on your next road trip if you pay attention to the road signs.
KNOW MORE ABOUT US
Who Are We.
You can search and compare the latest cheap rental car hire rates cheaper than what you can pay directly. For top brands you can pay less ! Rates are fully inclusive or as described ! No credit card fees and free cancellations* in many instances. What you see is what you get. When comparing check all the extra's put on by other operators. We make it easy for you – we just give you the best value with cheap car rental deals including the best brands, and latest car models, with more car rental pick up location depots, than anyone else around the world. Over 30,000 pick- up points and depots Worldwide.
Cheaper Than Cars
Our Advantages
Compare
Brands
Compare 800+ companies
Low Price
Guarantee
Top Brands - Big Savings
Lots of Pickup
Locations
30,000+ Locations Worldwide